"When most people feel stuck, they look for external solutions. But I help them look inward, because your happiness can only come from inside."
– Shayla Sadler // Empowered for Purpose
Supported by Village Launch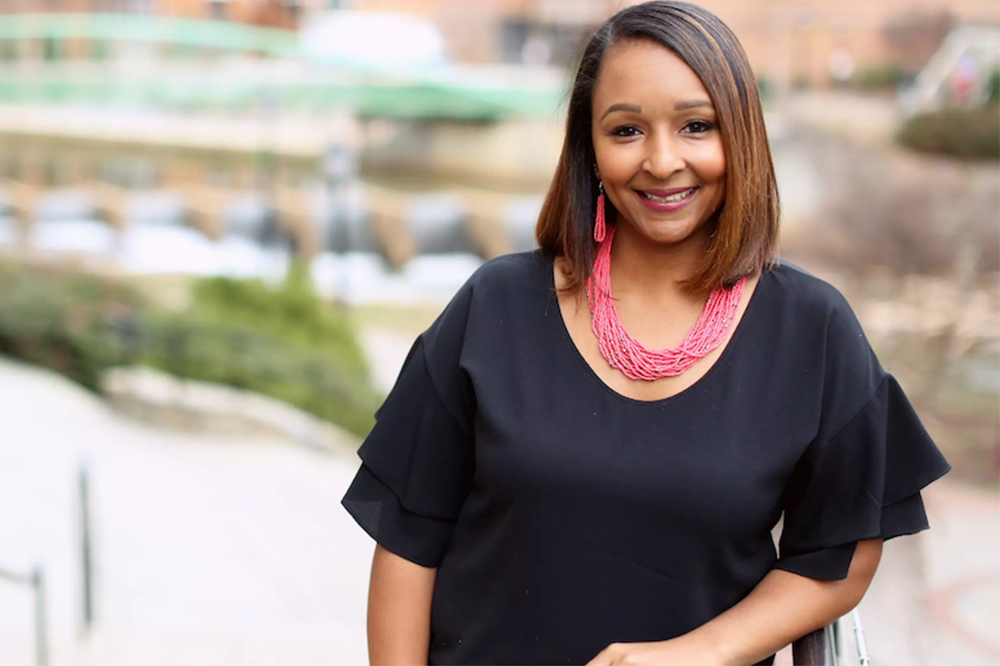 "When most people feel stuck, they look for external solutions. But I help them look inward, because your happiness can only come from inside."

– Shayla Sadler // Empowered for Purpose

Supported by Village Launch
A woman between the ages of 35 and 50 wears a dozen hats—employee, daughter, mother, wife, friend, boss—and she shows up for everybody but herself. She's exhausted; she knows she needs to do something about it, but she doesn't know how to change.
Sound familiar? Shayla Sadler of Greenville, South Carolina created her business for any woman who identifies.
In 2017, Shayla felt like a failure. She was discouraged and knew that she wasn't taking care of herself. The work of motherhood and the emotional toll of high expectations had taken over her life—she was, as she puts it, "a hot mess."
You might be able to relate.
Turning her pain into purpose, Shayla found her calling in connecting with other people in similar stages of life. She combines a charismatic, charming personality with deep religious conviction—a powerful combination that makes her a compelling speaker and life coach.
In early 2017, Shayla found herself at a spontaneous pitch competition where the grand prize was free enrollment in the CO.STARTERS program at Village Launch. Even though she didn't have a business idea, she won the contest with her speaking skills and charisma. 
"I didn't have a business, but I knew I wanted to write a book, and I thought that was good enough," said Shayla.
Shayla's first book, a 21-day interactive women's devotional, provided a convenient platform for a side-hustle. Shayla's passion for empowering women to make mindset changes led her to start Empowered for Purpose, a mindset coaching business.
"All the time, I meet entrepreneurs who have all the right resources, all the right funding, the best product—but they have the wrong mindset."

By the end of the CO.STARTERS program in 2017, Shayla had incorporated her business and was off and running.
It wasn't long before Village Launch asked Shayla to return as a guest speaker for their future CO.STARTERS cohorts; soon after, Shayla completed a facilitator training and began coaching cohorts of her own.
"My favorite session to facilitate is the first one, where you learn to understand yourself," Shayla explained. "All the time, I meet entrepreneurs who have all the right resources, all the right funding, the best product—but they have the wrong mindset. People think that doesn't matter, because it's not visible like a logo or social media. But if you have the wrong mindset, your business will suffer. Take finances for instance—if you're a financial mess at home, you're not going to be much different at your business!"
Even as she facilitates CO.STARTERS for Village Launch, Shayla has been hard at work. She published a second print book and an ebook. She loves to speak at both small group coaching sessions and large conferences (in-person and virtual!). But the best part of her job is the change she can make in another woman's life.
"When most people feel stuck," Shayla shared, "they look for external solutions. But I help them look inward, because your happiness can only come from inside. We already know this, but I help people remember that."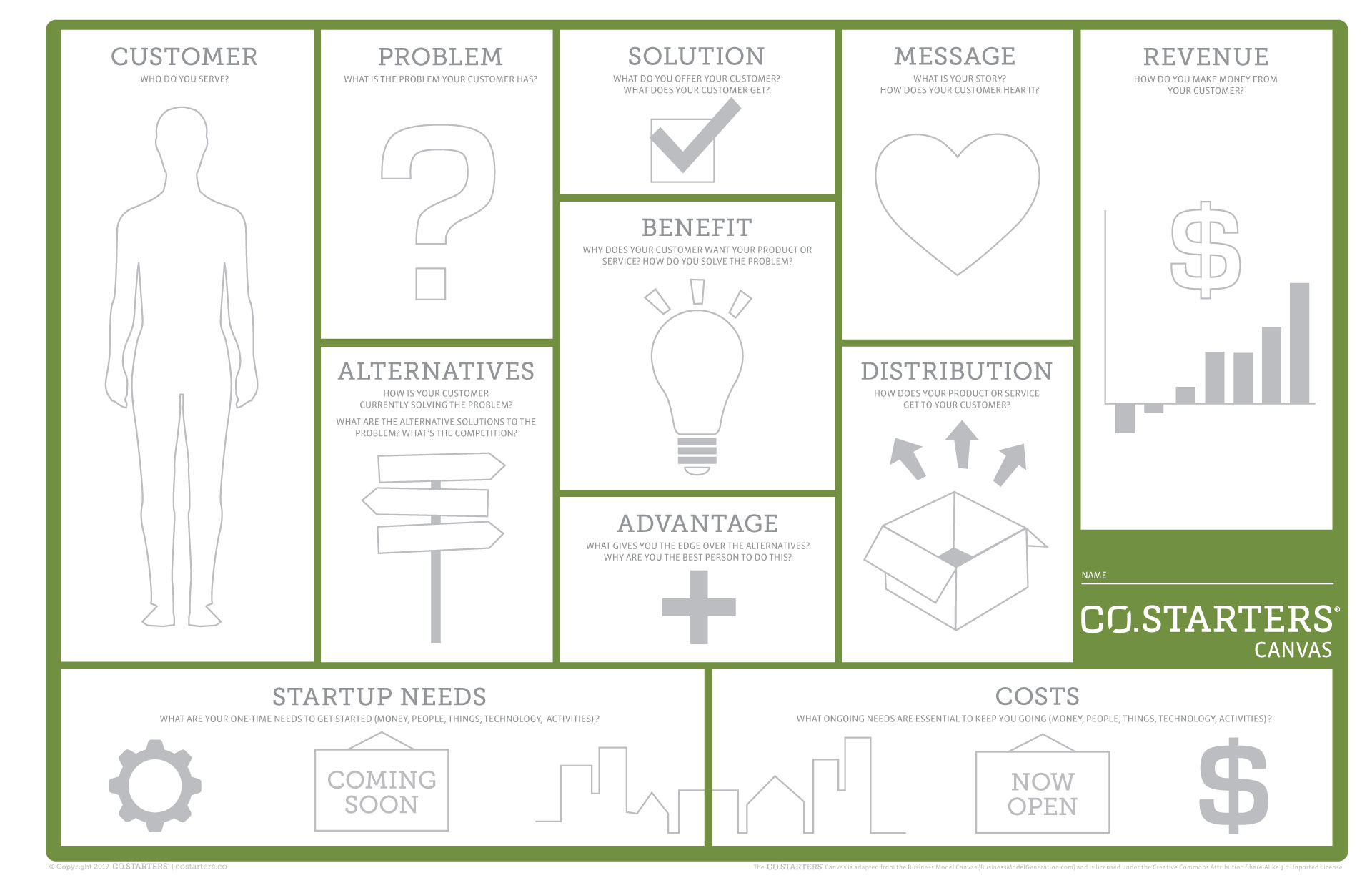 Looking for tools to get started with your own business idea?
Download our free CO.STARTERS Canvas, an intuitive visual map to help entrepreneurs move their ideas forward.