A TIMELY EVENT FOR ECONOMIC DEVELOPERS AND COMMUNITY LEADERS
VIRTUAL / EVERYWHERE
NOVEMBER 4-6, 2020
Restart 2020 is a three-day virtual event focused on how economic developers and ecosystem builders can support starters as they work to restore local economies and communities.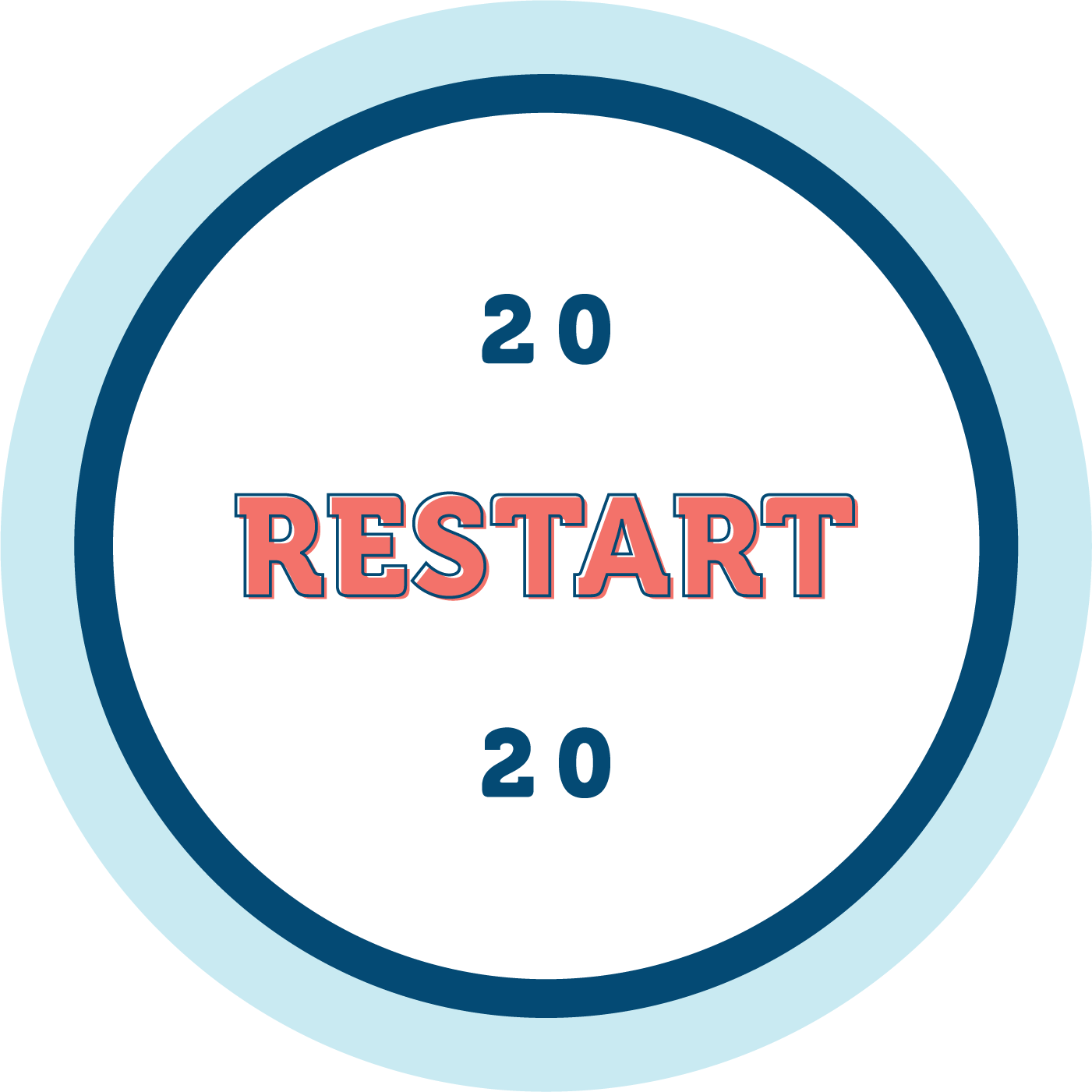 WEDNESDAY, NOV 4
Restart Your Economy
Kickoff Event: REFRAME – In which leaders debate for, not against, different approaches to economic development.
Deep Dive: ROUNDTABLE
– In which we find out what entrepreneurs actually need—straight from entrepreneurs themselves.

THURSDAY, NOV 5
Restart Your Strategy
Deep Dive: REFOCUS
– In which we go back to the basics to rethink and reposition your entrepreneur support strategy.
FRIDAY, NOV 6
Restart Your Ecosystem
Deep Dive: ROLES
– In which we dig into addressing the challenges of how to get ecosystem players to work together.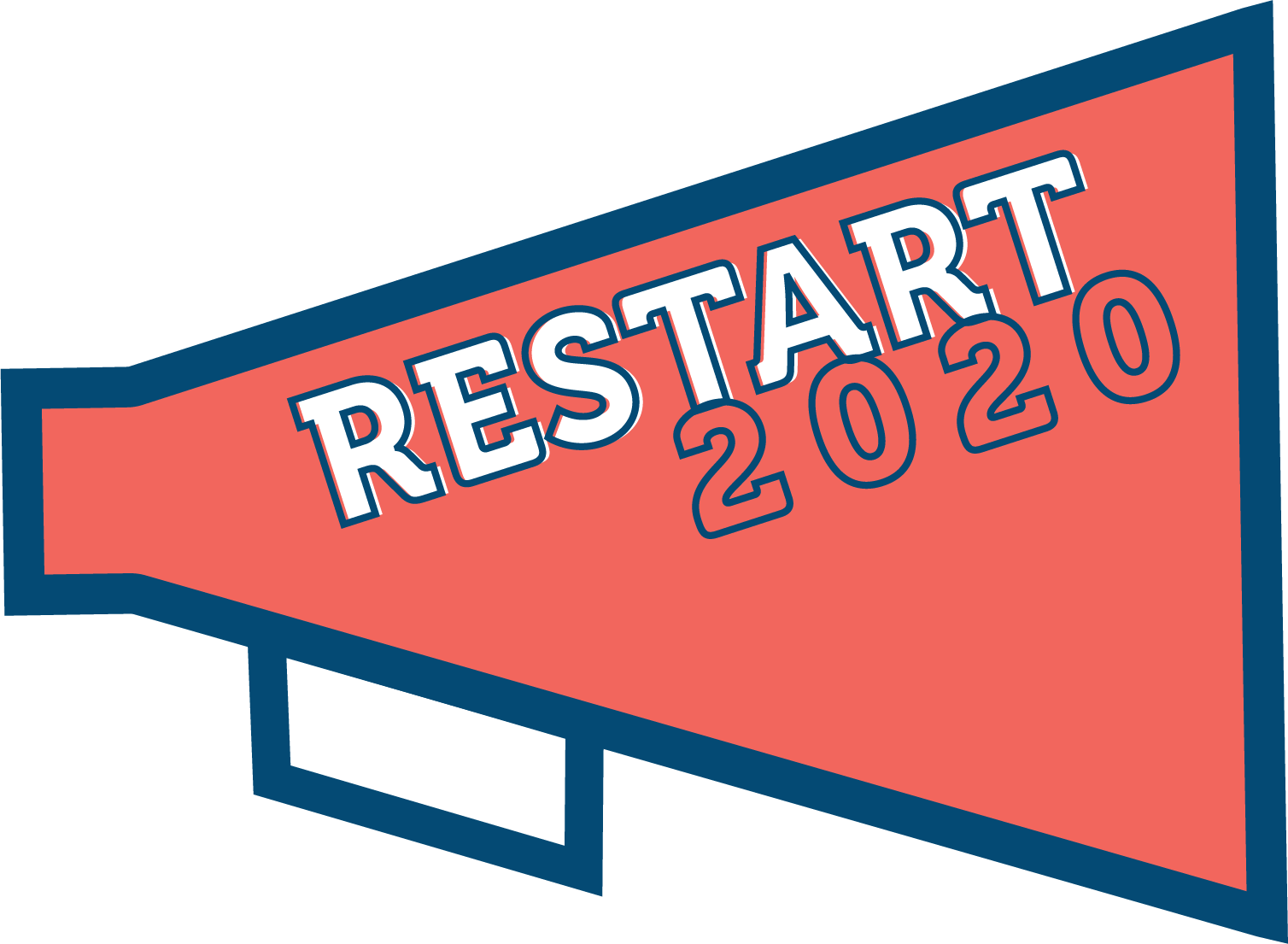 WHAT TO EXPECT
A three-day journey to a new direction for a new year.
Virtual sessions from 2–4 p.m. Eastern each day
Daily prompts for self-guided, mindful activities
An interactive, peer learning environment
Actionable frameworks and tools

Special offers and followup opportunities
PRESENTERS
Meet our panelists and presenters.
Julie Lenzer is currently Chief Innovation Officer at the University of Maryland. In this role, she's leveraging her national and international public and private sector experiences to drive innovation-based economic growth for the region.
Victor W. Hwang is an economic growth expert whose ideas have shaped the economic lives of millions of people worldwide. He is the founder and CEO of Right to Start, a campaign fighting to rebuild the economy by making entrepreneurial opportunity available to all.
Dustin McKissen is the CEO of McKissen + Company, a marketing and management consultancy located in St. Charles, Missouri, where he lives with his wife, Megan, and their three kids. He is an active and highly read blogger, and was recently named one of LinkedIn's "Top Voices in Management and Corporate Culture." He hopes anything he writes can help you in your personal and professional journey.

Andy Stoll is a serial entrepreneur and a senior program officer at the Ewing Marion Kauffman Foundation. He is the co-founder of Seed Here Studio, a social good company specializing in building entrepreneurial ecosystems in unexpected places, as well as co-founder of six entrepreneurial-focused organizations, most recently The Startup Champions Network.

Enoch Elwell is the founder and CEO of CO.STARTERS. As co-founder of The Company Lab (CO.LAB) Enoch played a key role in growing the cultural renaissance of the city through creating a community of support for nontraditional entrepreneurs.

Jeff Dinter is a technology entrepreneur focused on solving problems in the real estate and financial verticals. Jeff co-founded a tenant engagement platform, TenantLoop, and prior to that he owned a digital design firm that specialized in helping early-stage startups. Jeff also enjoys mentoring founders in the St. Louis startup ecosystem on product design, fundraising, and other strategic initiatives.

Felicia Jackson, a resident of Chattanooga,Tennessee, is a wife, mother, entrepreneur, and inventor of the disposable CPR template, CPRWrap. With over 20 years of experience in the medical field, she holds an A.A.S. Degree from Chattanooga State College and worked as a Physical Therapist Assistant.
Since 2010, Autumn Sanders Foster has worked with Fortune 500 companies, startups, and nonprofits,
helping them grow their businesses by understanding their customers. She launched Quire in 2017 to bring ethnographic research and design thinking to organizational leaders that are looking for a way forward but don't know how to get there.
Rachel McCrickard is the founder and CEO of Motivo, the only online clinical supervision platform and network that allows pre-licensed therapists, supervisors, and agencies to connect. She brings her years of experience as both a therapist and a supervisor to her vision for Motivo.

MADE POSSIBLE THROUGH THE GENEROUS SPONSORSHIP OF